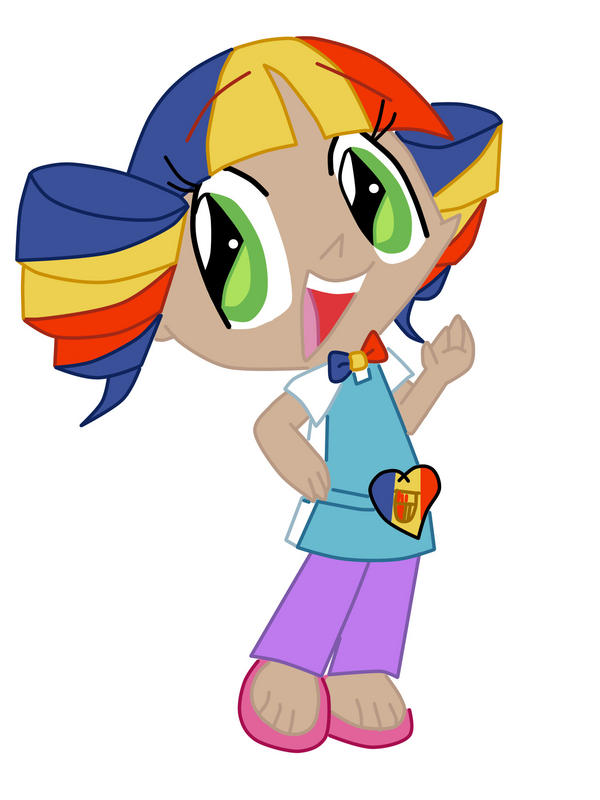 Today, we'll meet one of the most beautiful friends in Europolis.
Andorra La Vella Eurettefriend
Country that represents: Andorra
Heartflag Powers: to make things beautiful and making everyfriend look eurofabulous
Birthday: September 8
Best Results in Esc: None. Andorra didn't qualified yet
Best Results in Jesc: Andorra La Vella didn't debut yet
Euro Motto and Favourite song: "Obre teu cor al mond, Veurás que tot ho pot la mirada interior" – La Mirada Interior
Ey, aquí! Im Andorra La Vella Eurettefriend and my country is my beautiful Andorra. I love giving people, my sisters and all the other friends alike the most Eurotastic hairstyles in the whole song contest. Even, i take care of myself. Recently, everyfriend thinks that i lost interest in Eurovision. But, they're wrong. I have to confess that im earning ESCcoins to make my comeback, while i enjoy working at my beauty salon "Andorra's Beauty Parlor".
As for Jesc, I watched the Jesc where my sisters Paris and Madrid appeared, but i never been there to help them! If  i'll debut in one of these contests, i'll use my heartflag powers to give all of those Lil' Eurostars a euroextreme makeover to all of them.
And if you know that im a beauty to the core, i enjoy doing other activities as well. Like making a beautiful heartflag-shaped bonsai or recycling those shampoo bottles. Keeping the world beautiful is a pretty hard task, but with all friends and Eurofans, we can do this together.
And to everyfriend in Escwebs and all Esc sites. Remember, You're the most beautiful Eurofans i ever met in the Song contest.
Espero que ens veiem aviat.
Andorra La Vella Eurettefriend